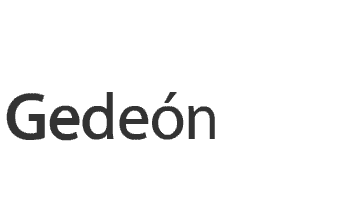 Fundación Gedeón is a nonprofit organization that aims to awaken Guatemalan citizens.
We aim to do this by questioning the cultural beliefs on which we base our actions,
which in turn can make a country stay on- or stray from -the path towards development.
The biblical story of Gideon, an ordinary Israelite who,
through a call to awaken, was moved to fight for his nation. Here is the story adapted to our reality: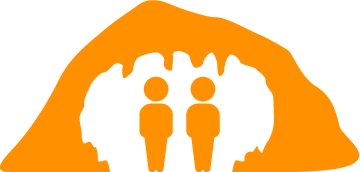 Guatemalans were living in fear and in hiding. They were besieged by enemies who stole, cheated, and destroyed: enemies who surpassed them, both in number as in their desire to win.
Guatemalans had entered a period of discouragement, which led them to run and hide rather than fight and be brave.
Guatemala's true leadership was asleep.
But God, seeing his people's great suffering, speaks to the essence of a leader called Gideon, who lived in the same state of numbness as the rest of his countrymen. God confronts him, speaks to his essence and calls him brave warrior.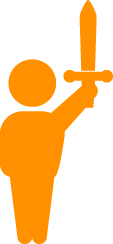 These words were like darts thrown at the center of his being, a deep calling that spoke to the purpose for which he was created ...

IT WAS A WAKE UP CALL.
We believe that we are all made in the image of God,
a God who is life-giving, creative, prosperous and just, and who wants his creation to awaken
We believe we need to be awakened
to give the best of ourselves to others.
We believe that, when we are awake,
our essence for creation, innovation and justice is released.
We believe that we all have great leadership potential given by our Creator, enabling us to generate prosperity for ourselves and our families. We believe that this should be our greatest aspiration and responsibility.
We believe that when we pursue justice, we find true happiness.
We believe that we have learned, from our culture and family certain beliefs that limit our potential.



To awaken the best that exists within all of us, by questioning the beliefs we hold:

Regarding the
application of justice

Regarding
wealth generation.

Regarding a person's ability to influence
its destiny.
We believe that only by changing our actions, the results we obtain will be different.