The path towards progress
Despite billions of dollars invested and hundreds of initiatives
aimed to improve the country, Guatemala's path
towards progress is still obstructed by large development BLOCKERS:
Culture of Fear and Distrust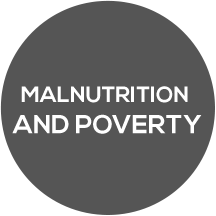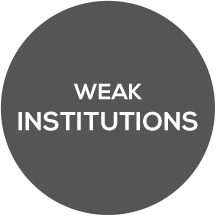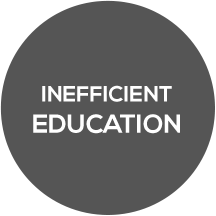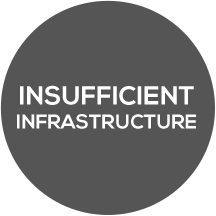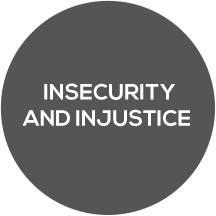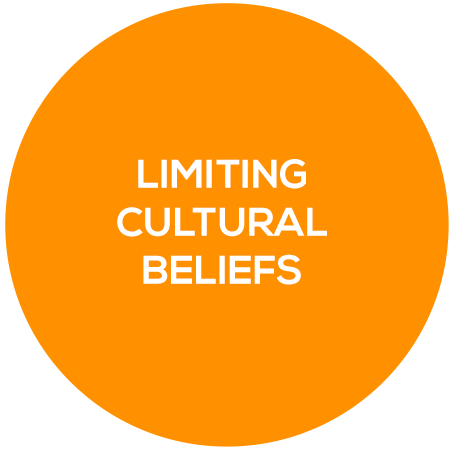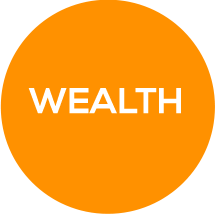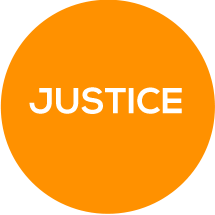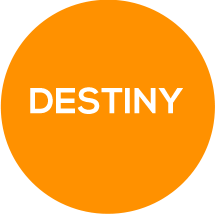 ADVANCING TOWARDS PROGRESS
At Fundación Gedeón, we believe that if we question and then transform
our basic beliefs regarding destiny, justice and wealth, we will start to create a culture of trust that will remove many of the obstacles that prevent Guatemala to make further progress towards development.
Therefore, we must question our cultural beliefs about:
Justice:
The rules must be clear, objective and fair to all. Each person reaps what she sows. Submitting oneself to the law creates a greater collective and personal benefit.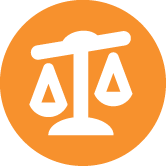 Do we live in a just system?
Wealth:
Recognizing that wealth is not what exists today before our eyes, but instead can be created and expanded through our effort and creativity.
Do we have the required conditions to create more wealth?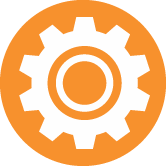 Destiny:
Human beings should have the option to influence their destiny to improve their lives. This is a person's highest aspiration.
Do all Guatemalans have that option?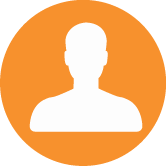 When we do not trust our environment, or our neighbors, or our leaders and laws, our actions are fear-based. This lack of trust keeps us from respecting the simplest norms and laws. This leads us into a downward spiral where suspicion, survival, corruption and injustice prevail.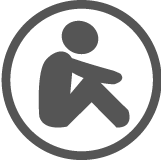 Understand and create awareness about the importance of cultural beliefs. Understand why certain beliefs, behaviors and attitudes persist among us, even though practical experience and evidence indicate that a change is necessary.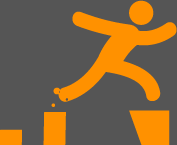 Call on Guatemalan citizens to wake up and be transformational leaders: inviting them to question, make decisions and act based on new beliefs that promote our progress.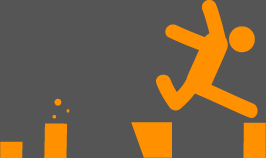 Promote a new leadership capable of transforming institutions, beliefs and systems that have operated in our country and keep us in the current situation.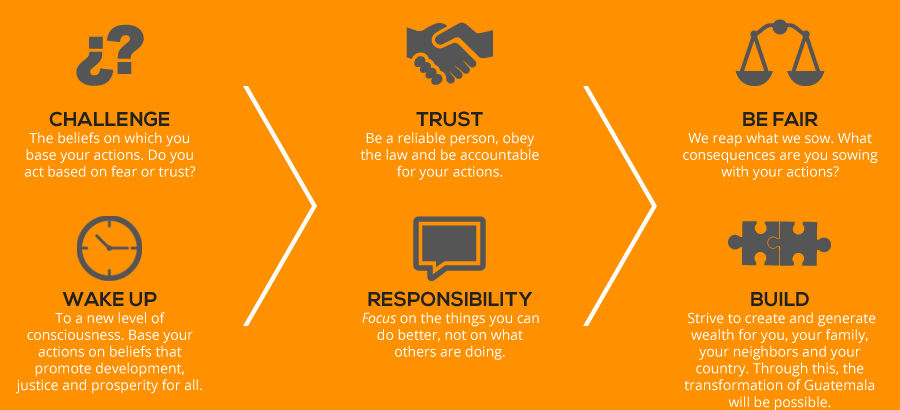 WAKE UP to a new level of
consciousness.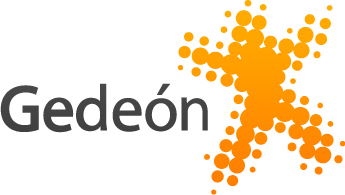 Wake up! Guatemala needs us today!